What's Happening in Palm Desert?
No matter the season, there's always plenty to see and do in the Palm Desert area. From special events like Fashion Week El Paseo and the Palm Desert Food & Wine Festival, sporting events such as the BNP Paribas Open tennis tournament, and exciting theatrical and musical performances at the McCallum Theatre, there's something for everyone. Search our complete event listings below or browse our list of Palm Desert Signature Events and other major events in the desert.
Neil Sedaka
Morongo Casino presents Neil Sedaka. Singer, Songwriter, Composer, Pianist and Author are just a few of the titles that can be used to describe Neil Sedaka. His impressive fifty year career ranges from being one of the first teen pop sensations of the 50's, a relevant songwriter for himself and other artists in the 60's, and a superstar in the 70's remaining a constant force in writing and performing presently. This is all thanks to the countless songs he has written, performed, and produced that continue to inspire artists and audiences around the world.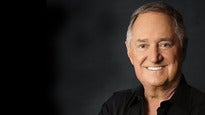 Return to full list >>