What's Happening in Palm Desert?
No matter the season, there's always plenty to see and do in the Palm Desert area. From special events like Fashion Week El Paseo and the Palm Desert Food & Wine Festival, sporting events such as the BNP Paribas Open tennis tournament, and exciting theatrical and musical performances at the McCallum Theatre, there's something for everyone. Search our complete event listings below or browse our list of Palm Desert Signature Events and other major events in the desert.
Frank Caliendo
From his many appearances on The Tonight Show with Jay Leno, and The Late Show with David Letterman, to his weekly picks segment on the FOX NFL pregame show with Terry Bradshaw, Howie Long and Jimmy Johnson, comedian/actor/impressionist Frank Caliendo has been all over television the past few years. Caliendo is also known for "dead on" impressions of famous actors (like Al Pacino, Robin Williams, Robert DeNiro), politicians (George W. Bush, Bill Clinton) and broadcasters (John Madden, David Letterman, Jay Leno, and Jim Rome). Frank Caliendo, a 7 year veteran of television sketch comedy (MadTV, Hype) also has his own show "Frank TV" on the TBS network. On the Stage, Frank's high energy act is a blend of observations, impressions, characters and anecdotal stories that build to a frenetic pace. Once described by the "Hollywood Reporter" as "a combination of Robin Williams and Jim Carrey" Frank Caliendo is one comedian that should not be missed.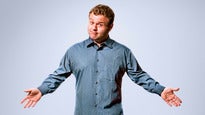 Return to full list >>